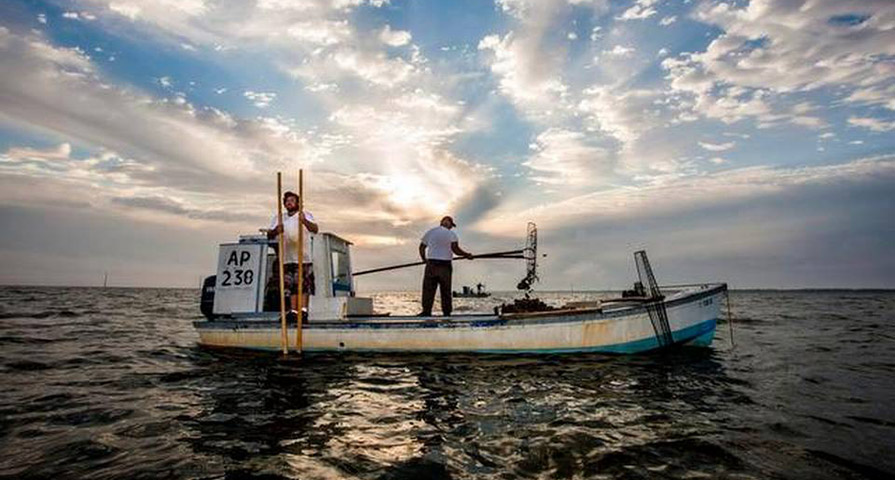 Source: The News & Observer | AP Photo/Mark Wallheiser
Oysters are economically valuable in their own right, as a tasty food source and thusly a commercial item. The oyster industry creates thousand of jobs and employs up to 75% of the people in some coastal communities and contributes to the $130 million commercial seafood industry. Louisiana once supplied most of the oysters in the United States, but the impacts from Hurricane Katrina and the Deepwater Horizon Oil Spill (link lessons) have destroyed oyster production in the state. Ocean acidification is hurting the oyster industry in the Pacific Northwest and in Florida, Apalachicola Bay oyster production has fallen by 66% because of freshwater diversions.
Now, the Chesapeake Bay – the largest estuary in the U.S – is leading the United States in oyster production after improved management practices, introduction of private hatcheries, environmental clean-up programs and oyster geneticists.