Louisiana is no stranger to winter weather, though the snow is rare due to the state's subtropical climate. Northern and western sections of the state average snowfall annually due to their colder average readings each winter. Locations across the state can still see below freezing temperatures during the winter months.
While the southern and southeast portions of the state do not experience snow as frequently as the northern part of the state. However, during the Great Blizzard of 1899, nearly 4 inches of snow fell in New Orleans and temperatures dropped to 10°F below zero. The city also had a White Christmas in 2004.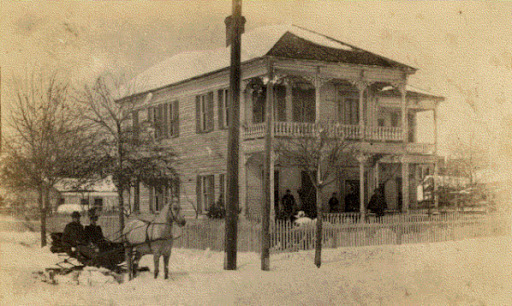 Source: Wikimedia Commons
Did You Know?
The record amount of snowfall in 24 hours for Louisiana is 13 inches, measured in Colfax, LA (Grant Parish) on February 13, 1960. The record snow depth for the state is 24 inches on February 15, 1895, in Rayne, LA (Acadia Parish).