Thunderstorms
A thunderstorm is a storm that contains both thunder and lightning. They can produce flash flooding, gusty winds, hail, and even tornadoes. The southern part of the United States has the highest number of average annual thunderstorms, especially those states located near the Gulf of Mexico and Atlantic Ocean.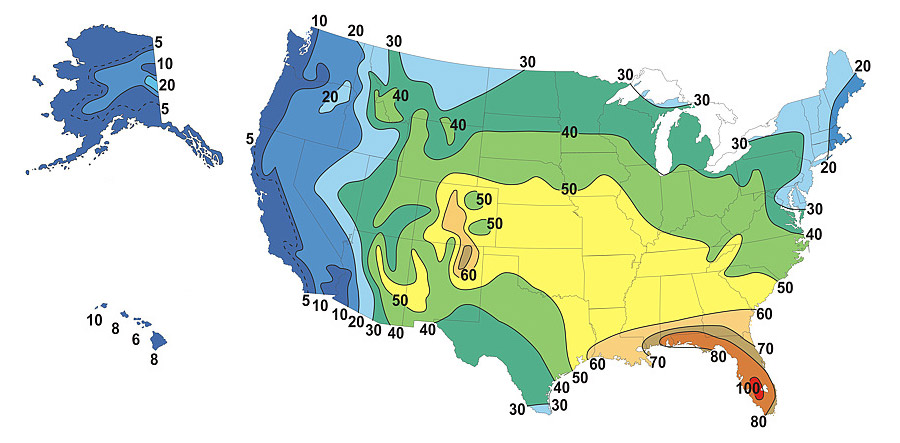 Source: Southern Region Headquarters | NWS | NOAA
Massachusetts typically sees between 10 and 30 thunderstorms a year, depending on the location within the state. Most of the thunderstorm activity is observed during the summer months.
Did You Know?
During the afternoon and early evening hours on June 1, 2011, a strong cold front swept across New England. The atmospheric conditions were favorable for the development of severe thunderstorms. Large and historic hail was reported in portions of the Berkshires, with hailstones measuring 4 inches in determined observed in East Windsor Village, Windsor, MA.