Heat Wave Weather Patterns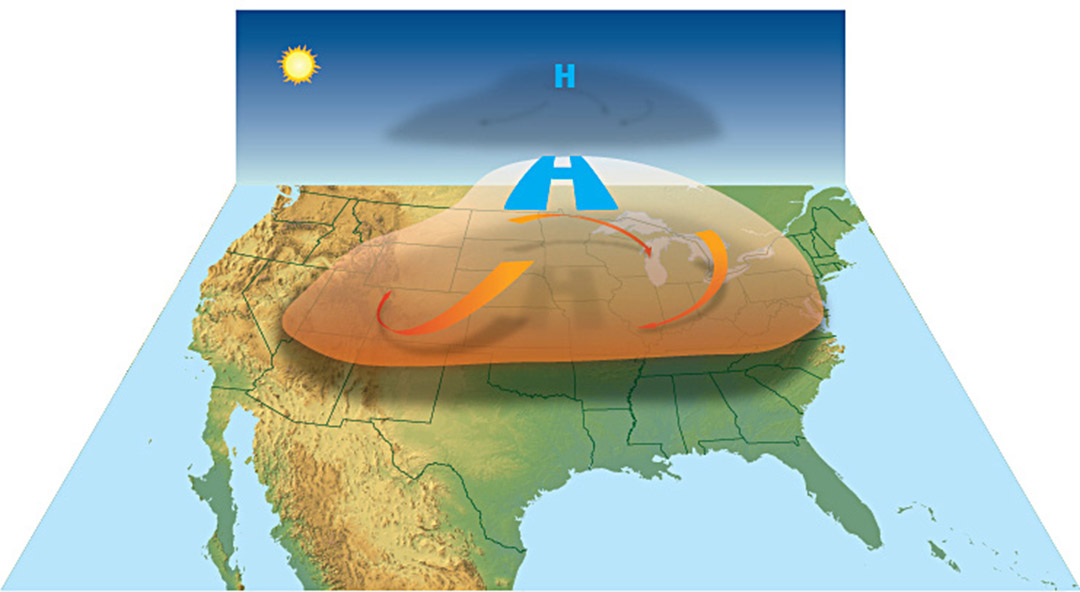 Source: Heat Wave | Wikimedia
Heat waves commonly occur during the summer when weather patterns are slower to shift.
Most often heat waves happen when a ridge of high pressure sits over an area for an extended period of time.
Dry air moves down, compresses and warms, quickly heating the ground.
This raises the air temperature, and since high pressures are typically cloud free, the increased sunlight also contributes to the warming air.