Thunderstorms
Thunderstorms are a common occurrence in Pennsylvania, especially during the spring and summer months. Thunderstorms can produce flash flooding, gusty winds, hail, lightning and even tornadoes.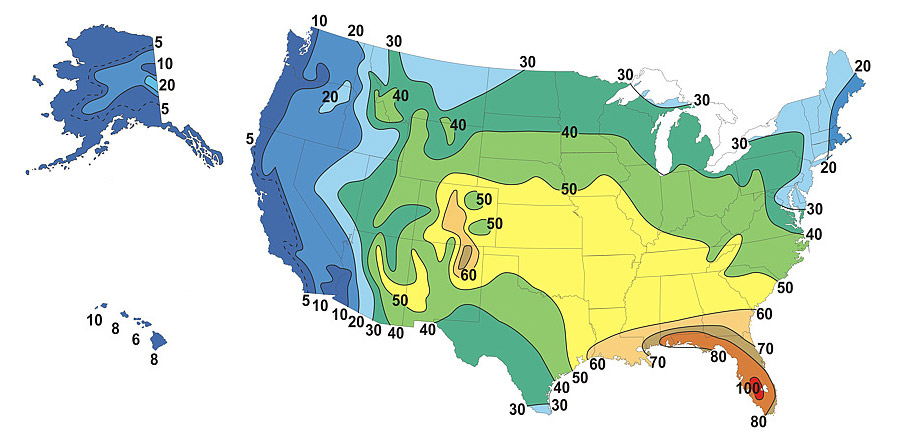 Source: Southern Region Headquarters | NWS | NOAA
Did You Know?
The unofficial record hailstone was 5.5" observed in Meadville, PA on June 26,1950.