Tornadoes
Tornadoes are violent and rapidly rotating columns of air that form inside thunderstorms that connect with the ground, via a funnel, to the cloud. From 1950-2014, over 700 tornado reports were made in Pennsylvania, and the state averages of over 20 reported tornadoes per year. Of those reported, 35 were recorded as EF3 (winds over 135 mph) or greater.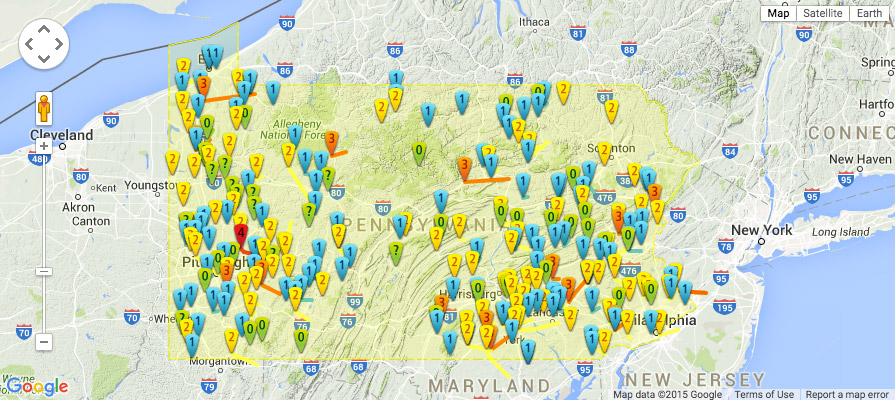 Source: Tornadoes in Pennsylvania | TornadoHistoryProject.com
Did You Know?
Only EF5, May 31, 1985 18 dead, 310 injured. Started in Ohio, crossed state line, impacted Mercer County 8 deaths, 65 injured within PA.