Hurricanes
While Pennsylvania does not have a coastline along the Atlantic Ocean, hurricanes, tropical storms and their remains can still cause problems within the state. Even if the center of a tropical storm or hurricane does not directly hit the state, the indirect effects can still have significant impacts. The heavy rain and strong winds can extend over 100 miles from the eye of the storm, and even the remains of a tropical system can still cause damage.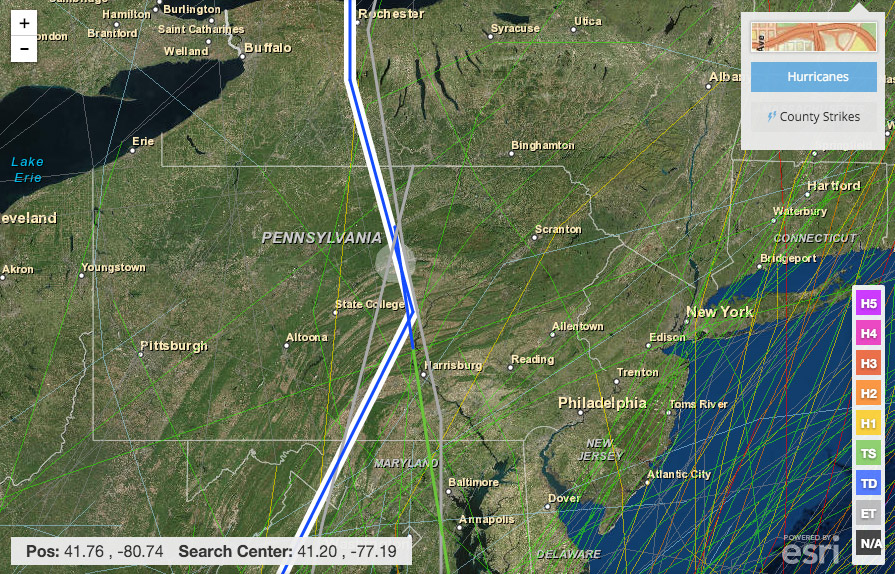 Source: Historical Hurricane Tracks | NOAA
Did You Know?
In late August and early September of 2011, the remnants of Hurricane Irene and Tropical Storm Lee brought rains in excess of 20" across portions of eastern Pennsylvania over the span of ~10 days. This is nearly half of the year's normal precipitation in that region!