Texas is no stranger to winter weather. Northern and western sections of the state average snowfall annually due to their colder average readings each winter. In February 1956, a blizzard moved into the Texas Panhandle, and the snow and wind continued through the first week of the month. The record snowfall depth of 33 inches for the state happened during this event in Vega, Texas.
While the southern and southeast portions of the state do not experience snow as frequently as the northern part of the state, around Christmas of 2004, up to 13 inches (33 cm) of snow fell along the middle coast, with the maximum occurring at Victoria. Locations in the southern region of the state can still see below freezing temperatures during the winter months.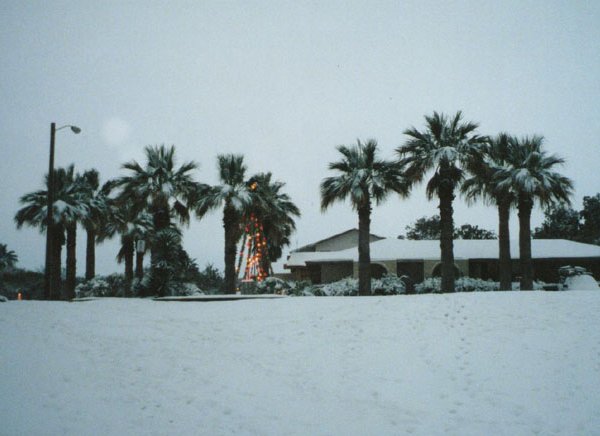 Source: Wikimedia Commons
Did You Know?
The record amount of snowfall in 24 hours for the state is 26 inches on December 20-21, 1929 in Hillsboro, Texas (Hill County). According to documentation, the heaviest snow extended from the middle of the Rio Grande Valley northeastward to the middle and lower Louisiana border.