Tornadoes are violent and rapidly rotating columns of air that form inside thunderstorms. They connect with the ground, via a funnel, to the cloud. Tornadoes typically last only a few minutes, but sometimes they can last for more than an hour. They can also travel short distances (0.5 miles), but some can be 'on the ground' for upwards of 100 miles.
Since 1950, 8,754 tornadoes have been recorded in Texas. There have been six EF-5 (winds over 200 mph) tornadoes recorded in the state, only Alabama and Oklahoma have had more EF5 tornadoes (seven in each state). There have also been 49 EF-4 (166 - 200 mph) and 314 EF-3 (136 - 165 mph) rated tornadoes.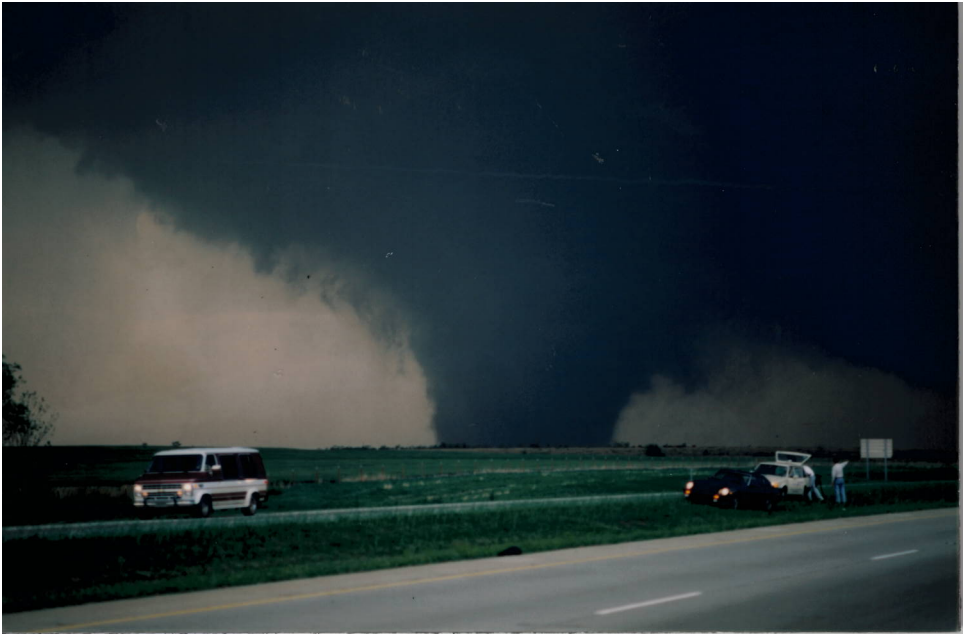 Source: www.weather.gov
Did You Know?
The first officially ranked F5 tornado in the United States occurred in Waco, Texas on May 11, 1953. Unfortunately, the tornado is also one of the deadliest in the U.S., claiming the lives of 114 Texans. On May 27,199, one of the fiercest and most destructive F5 tornadoes on record moved through Jarrell. The tornado was a ¾ mile wide, with a 7.6-mile track. It scoured the ground to a depth of 18 inches, and the estimated winds of 261+ mph tore away segments of asphalt from the roads.